Ramy z anodowanego aluminium
There is possibility to choose color from RAL Color Chart.
laminated banner
coated banner
BackLight banner
mesh netting
frontlight
backlight
solar system
frontlight ground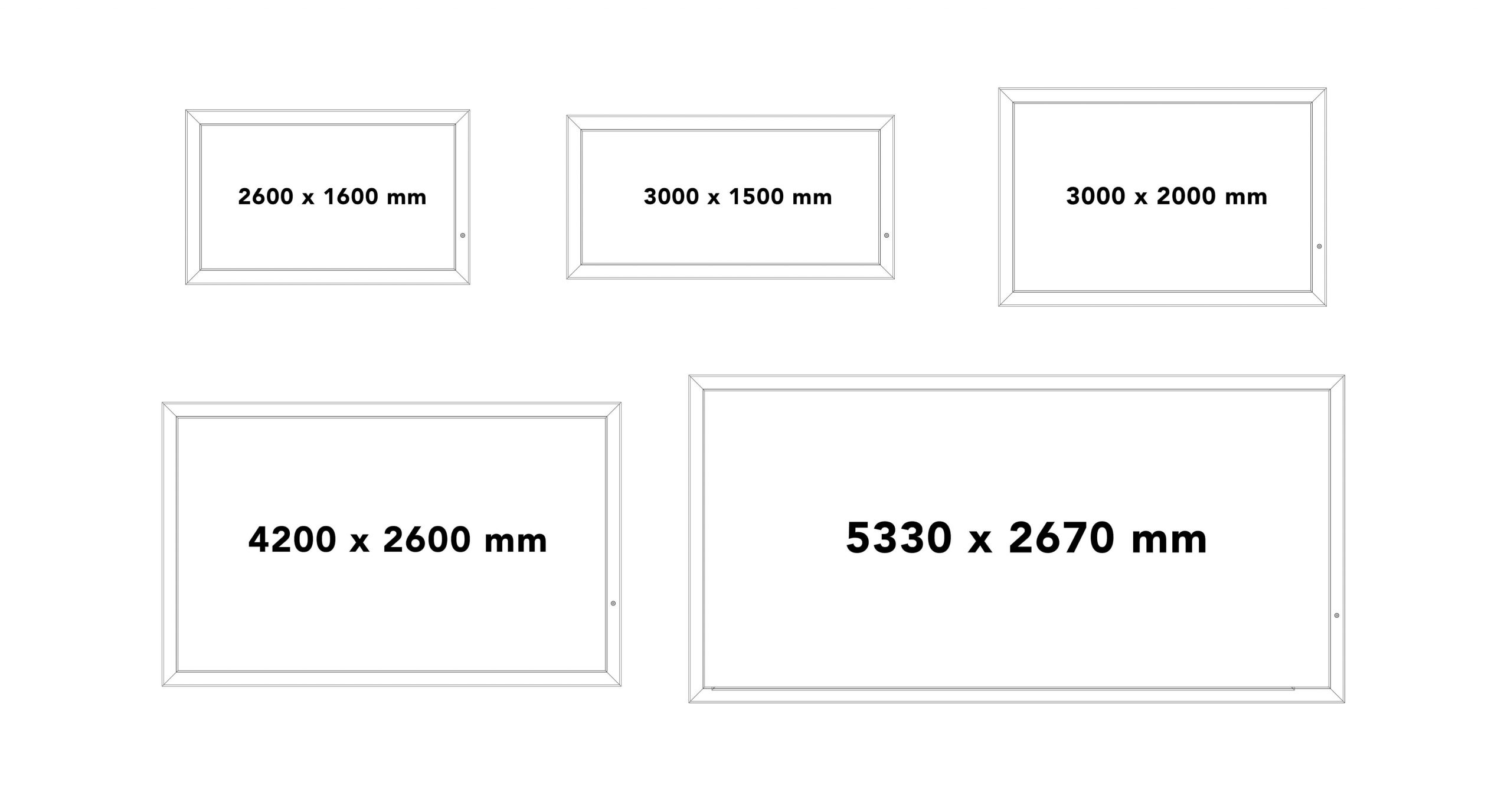 Most frequent choice
2600 mm x 1600 mm
4200 mm x 2600 mm
3000 mm x 1500 mm
5330 mm x 2670 mm
3000 mm x 2000 mm
6000 mm x 3000 mm
Presented dimensions are most frequently chosen by our clients. Dimensions were selected based on the Golden Rule principle.
These proportions provide exceptional esthetic experience. We advice and adjust frame size to place and location.