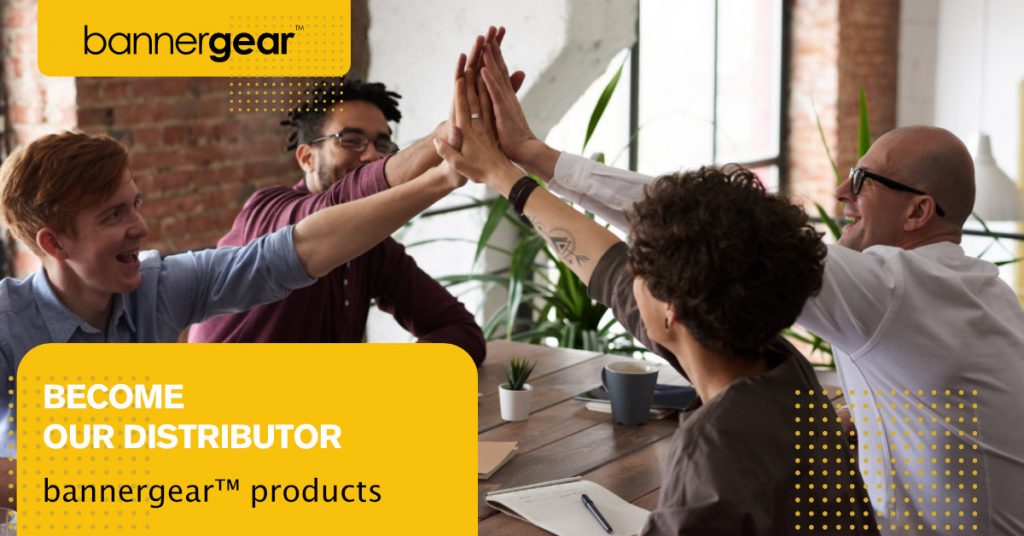 If you would like to offer the bannergear™ system to your customers, you could become a bannergear™ distributor. You can't get the patented bannergear™ system anywhere else, so apply now, and you too can dazzle your customers with the world's most competitive banner changing system.
As a bannergear™ distributor, you'll get the system for a special distributor price depending on the level of service you require. The most economic alternative is that we'll deliver you the bannergear™ system and any framework you require in parts, and you'll take care of the assembly according to your customer specifications. This enables you to decide on the profit margins on the assembly services you provide.
bannergear™ banner tensioning systems
Advertising billboards with the patented bannergear™ banner tensioning system are an innovative and modern solution for outdoor advertising.
Our solutions are used by companies from various industries throughout Europe as well as in the USA and Israel. Our biggest clients include supermarket chains such as Biedronka, Netto, Lidl, Cinema City cinemas in Europe and Regal in the USA, gas station chains in Poland, Denmark and Sweden.
Our system is a very aesthetic form of presentation of the offer and the company image. Easy to install and quick replacement of the content. Advertising banner can be replaced in 5 minutes! Without any tools and ladders or lifts.
For the production of our systems we use the highest quality materials such as aluminum, galvanized and stainless steel. We make sure that all our constructions are durable and safe. They do not require frequent servicing.
We invite you to expand your offer with bannergear™ products!
What do you gain by working with us?
You get an attractive and fair commission policy and high-quality products with a long-term guarantee.
Dropshipping sales model. Which means that we do not require orders with a minimum logistics. However, the more you order the more you earn.
You get free demo products and training for your employees in banner assembly and installation at no extra cost.
You get know-how and quick technical support.
You get access to all spare parts.
You get a full package of marketing materials and CAD files.
You get an application for reporting of advertising campaigns and inventory of mounted billboards.
Quick and secure delivery within 7 – 21 days.
Big format vinyl banners for our systems.
What do we require from our distributors?
We are looking for reliable partners with the right infrastructure. Our cooperation requires commitment and the following requirements. As a distributor you should:
have your own installation teams,
report on promotional activities,
update the base of customers using our solutions,
have a place to display demo products.
If you are interested in introducing our solution to your offer, feel free to contact us. We can arrange a short online meeting where I will be happy to answer any questions. Please write when we can meet.