We provide
extensive service
03.Support for billboards, advertising media
Many a small thing has been made large by the right kind of advertising.
Mark Twain
Billboards, wall-mounted or free-standing advertisements, with frontlight illumination, backlight, for indoor or outdoor use, digital screens, LED screens … you don't know what to choose?
How to guide clients to your company, headquarters, premises? Or maybe you need a lot of billboards / panels in different cities where you want to constantly change messages?
We will help you choose a strategy, the right advertising medium as well as its type and size. We will also calculate costs associated with its production and service. We can print the banner in any format and on most suitable material. At the client's request, we will install the selected advertising medium in Poland, in Europe, USA and Israel.
Modern and innovative outdoor advertising systems.

WIDE OFFER
You don't know what system to choose? Send us your inquiry – we will select type and design structure according to your instructions.
Our design department will help you choose the right system. We have a wide range of outdoor and indoor advertising media, as well as modern LED and LCD media controlled by a website or mobile applications.
As specialists in the production of advertising systems, we can offer you the highest quality outdoor advertising media tailored to your needs. Already at the project preparation stage, we will implement such solutions that meet your expectations in one hundred percent. Our advantage is the wide range of innovative advertising media that is easy to handle and cost efficient.
Wall Slim
Wall Slim bannergear™ system is an innovative, functional and elegant outdoor advertising carrier.
graphics exchange without ladder or lift usage
smooth, uniform banner surface
highest quality anodized aluminium
light and stable construction
adjustable frame size and color
patented banner tensioning system
More than advertising
Sample projects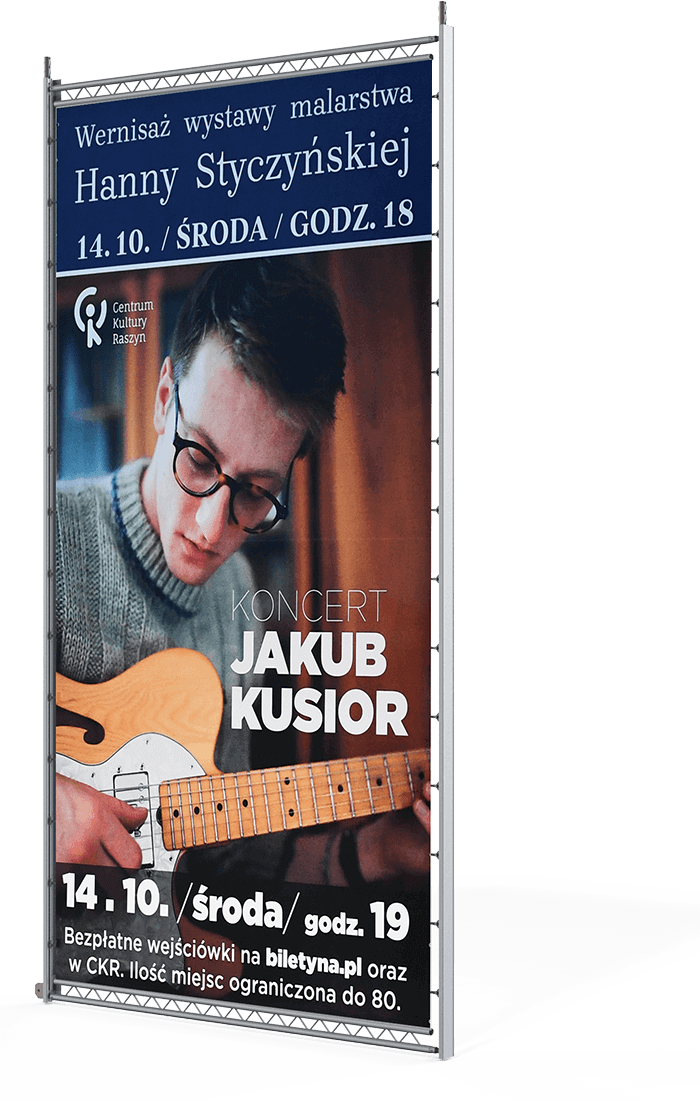 High Dimension
High Dimension bannergear™system is a frame to expose large format.
quick and easy banner exchange
no ladders and lifts needed
save time and money
autoblocking tensioning system
very high work safety
poster on vinyl banner or mesh netting
resistant to weather effects
More than advertising
Sample projects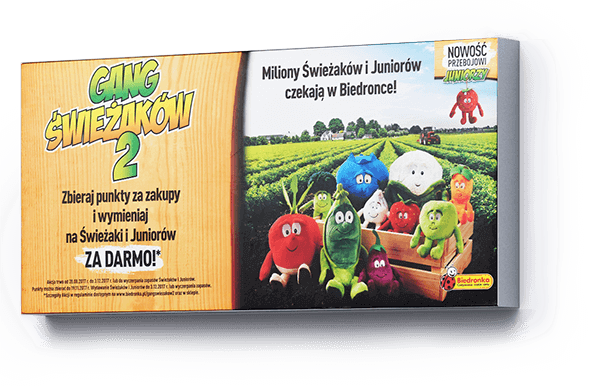 Light Box
Tensioned fabric system Light box is made of an aluminium frame and graphic printed on fabric.
frameless system
anodized aluminium frame
weather effect resistant print
maintenance don't affect print
very easy print exchange
uniformed lightning on whole advertisement
More than advertising
Sample projects
LED & LCD screens
Indoor and outdoor multimedia screens operating in LED technology are recently one of the most popular advertising media designed to transmit information in digital format used in marketing and public space.
remote control via the app
ability to display any content
ability to build any playlist
dynamic presentation of video content
high image brightness
high-quality aluminum die-cast housing
a system protecting against heating the device
can be used individually or two-sided (with the backs facing each other)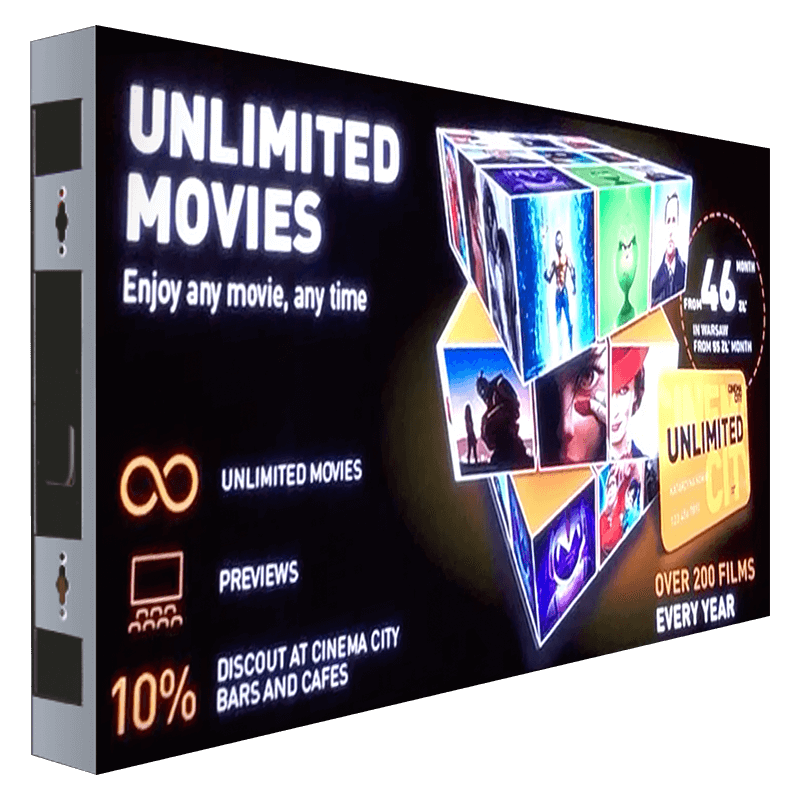 More than advertising
Sample projects
Innovative outdoor advertising systems
Modern and innovative outdoor advertising systems.

Why is it worth investing in OOH outdoor advertising?
Out Of Home – advertising systems intended for outdoor exposure.
mass and wide range - outdoor can be seen by everyone moving near the point of sale
direct, hard to miss exposure - multiple contact of customers with the advertising message
message supporting purchase impulses - encouraging potential customers to enter
high frequency of contacts - thanks to repeated contact with views of the same campaign, advertising message is easily remembered by the recipient
long-term operation - the ad is visible 24 hours/seven days a week
low cost of reaching potential customers compared to other media
no need to access other media - recipients of outdoor advertising do not need access to newspapers, TV or the Internet to see it
low cost of local campaigns - thanks to rotation of media, same posters can be used multiple times in different locations
repetitive campaigns - we use the same prints (posters)
high revenue on investment - almost three times return on investment in relation to the cost of purchasing our system
FROM OUR WORK

CURIOSITIES
ABOUT US
We offer over

100 different products

In the year of production, we printed over

15,000 banners

Working for our clients, we travel over

25,000 kilometers per month.

Our Coffee Express has done over

15,000 coffees, .... half of them with milk;)