Ramy z anodowanego aluminium
There is possibility to choose color from RAL Color Chart.
baner winylowy laminowany
baner winylowy powlekany
baner block out
siatka mesh
kotwy chemiczne
specjalne adaptery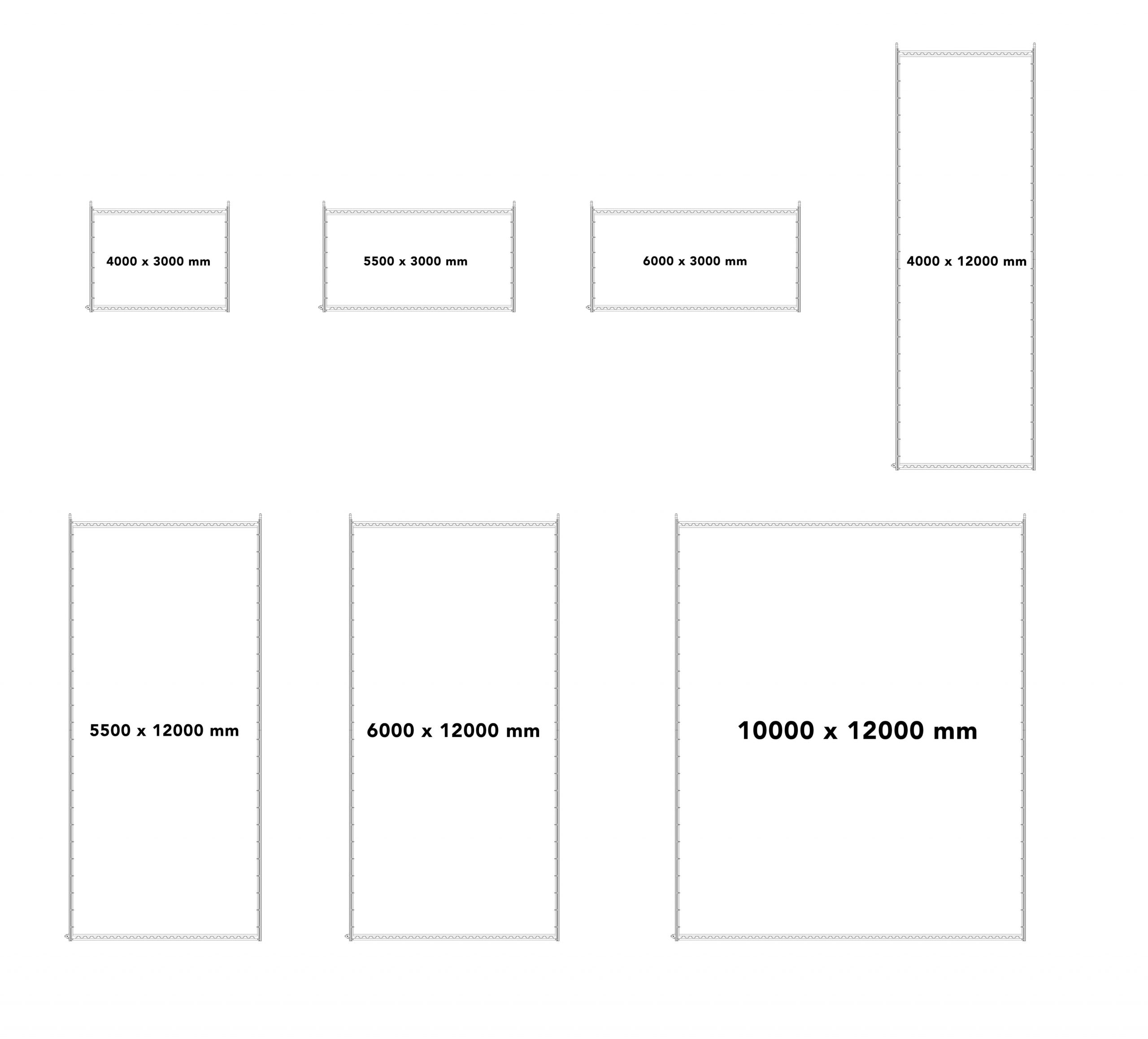 4 m x 3 m
5,5 m x 3 m
5,5 m x 12 m
3 m x 6 m
6 m x 3 m
4 m x 12 m
Wysokość od 3000 mm do 12000 mm.
Największy dostępny rozmiar ramy bannergear™ High Dimension to 12 metrów szerokości i 15 metrów wysokości.
Na potrzeby klienta, możemy zaprojektować inne rozmiary, dopasowane do potrzeb.